Mortgage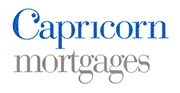 All advice on mortgages and financial services is provided by Capricorn Mortgages who are an independent 'Whole of Market' mortgage specialist. As part of Openwork, the largest financial advisory network in the UK, Capricorn have access to wide range of exclusive mortgage deals that you will not find with any other broker. From your initial mortgage enquiry, Capricorn will assign you your own Personal Relationship Manager who will then guide you through the entire mortgage and house-buying process.
Your relationship manager's job is to ensure that you understand all aspects of the transaction and that things run as smoothly and efficiently as possible for you.
Our brokers have years of experience so let us take care of it all for you!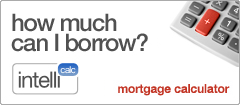 If you have a mortgage enquiry or would like to speak to a broker please click here or if you want to see what property you can afford from the current selection we have available then click here to use our unique affordability calculator.
General information on mortgages
Fixed
With a Fixed Rate mortgage you pay a fixed interest rate for a fixed period of time and the rate and duration are arranged at the outset with the lender. This can be between 1 and 25 years, though the standard term would be 2 years.
Tracker
With a Tracker Rate mortgage the rate of interest you pay is tied to the base rate set by the Bank of England. Typically a tracker rate mortgage will be set at a certain percentage above the BoE base rate. Although the Tracker rate is usually lower than the lender's Standard Variable Rate, this can vary from lender to lender.
Discounted
A Discounted Rate Mortgage is linked to an individual lender's Standard Variable Rate. The lender may offer a discount to their variable rate for a specified period of time, but beware that there is no certainty as to what your future payments will be.
Buy-to-Let
Buy-to-let mortgages are for investment properties that are not accupied by the owner. Some lenders will only consider a property's rental income as the basis for determining whether or not to lend while other lenders will consider your normal earnings, especially if you only have one or two rental properties.
The expected rental income must exceed your mortgage repayments by a certain percentage. For example, your mortgage lender may require a rental income of 125%-130% of your monthly mortgage payments.
Generally, Buy-to-Let mortgages are available for between 5 and 45 years and for a maximum of 80% of the property value. When considering a Buy-to-Let mortgage, certain additional costs must be considered, including lettings agent fees, insurance, legal cover and the cost of maintaining the property in a suitable condition for letting.